Jawaban teka-teki — TPUESJER
---
Kata bonus:
---
Words Of Wonders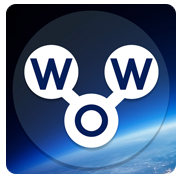 Di halaman ini kami telah mengumpulkan semua kata yang diperlukan untuk melewati game Words Of Wonders. Di sini Anda dapat menemukan semua yang Anda butuhkan - jawaban, kata-kata bonus, panduan langkah-demi-langkah, dan cheat untuk menyelesaikan seluruh level. Dengan menggunakan situs kami, Anda dapat dengan cepat pindah ke level yang lebih sulit dan menyelesaikan game Words Of Wonders.
© 2018-2020. Jawaban, kata bonus, panduan WOW.
Saat menggunakan materi situs diperlukan tautan aktif ke situs!
Situs ini tidak berafiliasi dengan aplikasi Words Of Wonders. Semua kekayaan intelektual, merek dagang, dan materi berhak cipta adalah milik pengembangnya masing-masing.